For a bottle of mineral water(1,5l) we will pay approx 0,70 Euro cents ( the same water in the Lidl network costs 0,35 Euro cents). It is better to buy a large one, 5l bottle, which costs similar. Milk from 0,5 Euro per liter, average price 1 Euro.
Juices approx 1-2 Euro. Butter is expensive and apart from cheap supermarkets such as Lidl or Mercadona, we usually find butter imported from Ireland, which costs over 1,40 Euro.
Great selection of margarines at lower prices. The most popular among breads are baguettes and they cost money 0,30 Euro too small. We can also find a larger selection of bread at lower prices in chain stores (whole wheat bread, dark etc.. 30% more expensive).
Dairy products, including cheese, are delicious and in many types - goat cheese, sheep, and traditional yellow. Prices range from 5 Euro per kilogram to 10 Euro. A real feast of flavors for cheese lovers.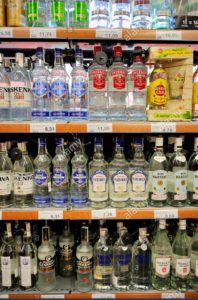 Spanish and local wine is very cheap and just as good, beware here! A liter of such wine costs from 0,65 Euro do 1,5 Euro per liter (of course there are also more expensive wines). A liter of Sangri can be purchased for 1 Euro, tastes great with ice, pieces of orange , apples and lemons.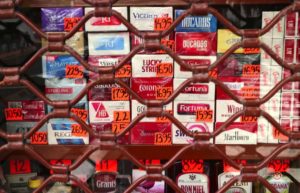 Alcohol in shops and stations is sold only until. 23. Beer from 0,5 Euro do 0,7 Euro for a can of Tropical, San Miguel beer 1l per 1,25 EUR / supermarket Mercadona /. Coca Cola 1,5 Euro for 2 liters. Beer in a bar or restaurant costs from 1Euro to 1,5 Euro. When it comes to stronger drinks, we recommend Canarian rum, which costs around 6 Euro per liter. You can buy alcohol cheaper than in the European Union, cigarettes (from 1.2Eur per package), tobacco, including local cigars and cigarillos, perfumes and toilet waters. These products are duty free!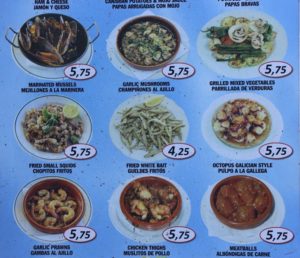 It is worth buying fruit and vegetables, both seasonal and local, such as oranges, canary bananas (they are much smaller but extremely rich in vitamins),avocado, grapes, tomatoes, cucumbers, green courgettes, topical varieties of potatoes. At local bazaars (agricultural market) the prices of fruits and vegetables are up to 30 % lower than prices in supermarkets and these are products from local farmers from organic farming.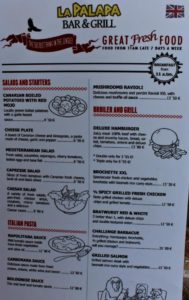 We will pay for dinner in a restaurant from 8 do 14 Euro. For tapas ( appetizers ) from 3 Euro do 6 Euro, it is usually a plate with a variety of items: cheeses, cold cuts, olives.
Coffee is the same price everywhere 1,5 Euro. I recommend coffee, which the people of Tenerife and the Palma Forest drink, barrquito lub shack. It is a three-layer coffee consisting of sweet, condensed milk, espresso and normal milk, sometimes seasoned with a hint of cinnamon, rum and lemon zest. The aromatic barraco costs money 1 Euro.
The prices of meats and cold cuts are similar to the prices in Poland.
Fish is quite expensive, the average price is 7-8 Euro per kilogram. The cheapest are large tuna for the price 2 Euro per kilogram, mackerel and sardines. The popular and tasty Dorada fish costs around 5 Euro. Big fresh prawns cost money 8 Euro per kilogram and mussels approx. 3Euro.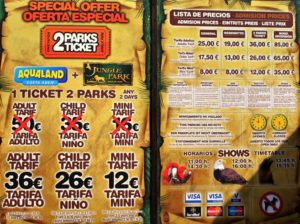 TRANSPORT IN TENERIFE.
Fuel prices in Tenerife are around 1.1Euro per liter.
If you plan to travel around Tenerife by local buses, worth buying a Bus Bono's card 12 or 30 EUR. Such a card can be purchased at kiosks or at large bus stations. The card is valid e.g.. for two people and on the routes above 20 km allows you to save approx. 50%, and on shorter ones to 30%. It is enough to get on the bus with this card, put the card into the computer next to the driver and give him our route.
Here are some examples of savings:
Puerto de la Cruz - Santa Cruz de Tenerife: 4.10 Euro (2.15 bus pass)
Puerto de la Cruz - Tenerife South Airport: 8.90 Euro (4.70 bus pass)
Cross port- Beach of the Americas: 11.20 Euro (5.85 bus pass)
Puerto de la Cruz - Teide National Park: 4.80 Euro (2.55 bus pass)
Playa de las Americas - Santa Cruz de Tenerife: 7.30 Euro (3.60 bus pass)
Taxi costs money 0,50 Euro per kilometer, plus from 1,50 Euro do 2 Euro for travel in a given region. Additionally, we pay approx 0,45 Euro.
Renting a four-seater car costs in the range 120 Euro for a week (plus deposit).
ACCOMMODATION IN TENERIFE.
The prices for renting apartments vary depending on the season, location and standard. The most expensive area is Playa de las Americas, Costa Adeje, The Christians. They are the largest centers of organized tourism on the island. The price we will pay for a week's stay in a two-person apartment fluctuates around 250-350 Euro.
Renting a villa for eight people costs within the limits 1000 Euro for a week. Here, too, prices vary depending on the standard, deadline, the length of stay and the location of such a villa.
The cheapest hostel costs money 17 Euro per night in shared room. Single room within limits 25 Euro a night. Campsite 7 Euro a night.
By booking accommodation through websites, we must pay a deposit in the villa or apartment , sometimes the entire amount. Unfortunately, it is quite popular and leaves many doubts to the booker as to the expectations of the apartment.
cdn…
Table with prices in Tenerife