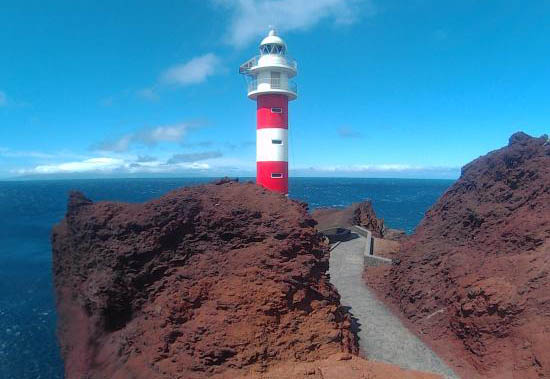 The west of Tenerife is an extremely grateful place to explore, where the main attraction is the undisturbed beauty of nature. The main attraction here is the idyllic landscape of the Teno Massif – geologically the second oldest region, and the impressive Los Gigantes.
Teno for walkers
The Teno Massif is best explored during hiking. The mountains can be traversed along the routes used by shepherds in the past. The most popular trail is the quite demanding descent of Barranco de Masca from Masca to the beach at the foot of a mighty cliff. The trail is quite steep, however, not too difficult. Most people only choose to go down (ok. 2 at. 30 min) and return by boat to Los Gigantes (tickets must be booked). You have to allocate for a possible way back up 3 at. The recreational and scenic trail leads from Tamaimo via Arguayo to Santiago del Teide (ok. 1 at. 30 min). The route begins one kilometer before Tamaimo, by the local road TF-82, and leads to Arguayo, where, after walking a few hundred meters, turn left. The trail runs around Montana de la Hoya to Santiago del Teide. Willing people can return to Tamaimo, following a narrow and rarely used asphalt road, which runs through El Molledo and El Retamar (ok. 1 at. 15 min). Good maps of the walking routes are available from the tourist information offices in Puerto de Santiago and Buenavista del Norte.
Punta de Teno
Punta de Teno is the westernmost tip of Tenerife, one of the oldest existing lava flow sites on the island. A peninsula torn by a strong wind, where the waves break with great force on the black volcanic beach, it's the strictest, virgin, and a natural place. Punta de Teno is also an excellent vantage point on the mighty cliffs of Los Gigantes and La Gomera on the horizon.
Punta de Teno can only be reached by your own means of transport i – as roadside signs inform - at your own risk. The road goes between vertical rocks, from which stones break off, on the one hand, and a gulf of several hundred meters on the other. Many tourists travel along the officially closed route, and you have to give up the trip in strong wind and rain. About midway through TF-445 leading from Buenavista del Norte to Punta de Teno, just outside the tunnel is y Mirador de Don Pompeyo, decorated with a strange formation of solidified lava. It is worth stopping there for a while - the views of the coast are unique.