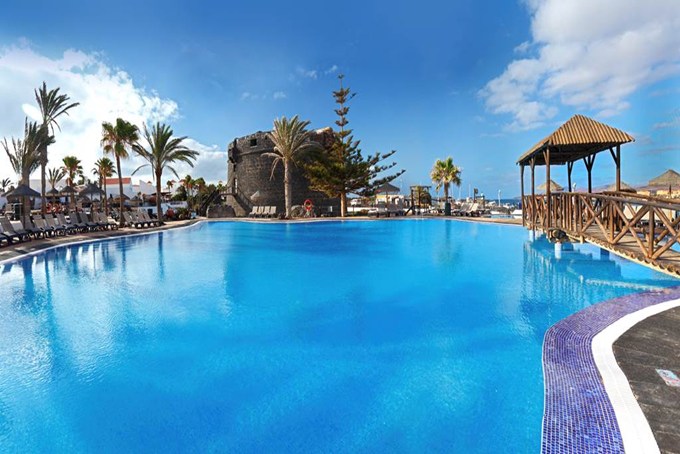 CALETA DE FUSTE
Accommodation
Unfortunately, in terms of accommodation, Caleta de Fuste is a typical resort – most places are reserved in advance for travel agency clients. You can try your luck in one of several dozen centers, mainly housing apartments and bungalows, however, do not expect low prices or too many vacancies in the summer.
Barceló Club El Castillo (Avda. Castillo s/n; 928163101, fax 928163042, elcastillo@barcelo.com, www.barcelodubelcastillo.com). Big, but a nice bungalow complex right on the beach – the pools are concentrated around the historic tower.
Bungalós Fuertesol (c / Virgen de la Pea 2; 928163071). Apartment complex with swimming pool, approx. 600 m from the beach.
Gastronomy
In the shopping malls and in the streets of Caleta de Fuste you can find many restaurants with suggestive names: O'Connors, Hong Kong czy Mexican Corner. When it comes to Canarian cuisine, some good and inexpensive restaurants include Frasquita (Caleta de Fuste Beach; 0928163657), considered the best fish restaurant on the island, Typical Canary (El Castillo Shopping Center; 928163346), where – as the name suggests – you can taste many of the island's dishes, oraz El Camarote (928869073) right next to the port. Gourmets of fish and seafood should visit La Barca del Pescador (c/Franchy Roca s/n, Urb. The Castle; 928163500), where sea specialties brought from Galicia are served (a Spanish region famous for its excellent seafood).